Today I decided to be slightly experimental with baking. Typically this is not characteristic of me, but this seemed like a safe experiment in which I was likely not to fail. I have been thinking about making Magic Cookie Bars (also known as Seven Layer Bars) lately. I did not have a chance to make them at Christmas which is when I usually have them. I have also been thinking about making cupcakes. I love, love, love cupcakes! So, I thought I would meld the two desserts together--Magic Cookie Bar Cupcakes. Here's how I did it:
First I made a crushed graham cracker and butter mix. I layered that at the bottom of each cupcake liner (half of the 24 liners were in the silicone ones which I love using).
Then I layered on chocolate cake mix. I used the recipe in the Betty Crocker cookbook, but you could also use a cake mix. I added chopped pecans to the cake mix since Magic Cookie Bars have nuts.
Then I baked them for about 25 minutes in a 350 degree oven. I first tried 20 minutes, but they were still gooey in the center.
After baking off all the cupcakes and letting them cool, I made the icing. My first step for the icing was toasting about 1/4 cup to 1/2 cup of coconut flakes in a 350 degree oven for about 7 minutes. Then I made the Vanilla Buttercream frosting recipe from the Betty Crocker cookbook. I suppose you could use store bought icing, but store bought tastes gross. Homemade is the way to go (and it doesn't have trans fat like the store bought kind does). After mixing up the icing, I added in the toasted coconut and mixed it altogether. Then I iced the cupcakes.
Of course, Charles and I had to taste them to test my success or failure with this experiment. I think they turned out pretty good. I forgot to put sweetened condensed milk on top of the graham cracker "crust", so Charles thought that was a little lacking in sweetness. Next time I make them I'll either add a couple of tablespoons of sugar to the graham cracker crust or put a bit of sweetened condensed milk on top of the graham crackers. The icing and cake was amazing. You gotta love Betty Crocker. But if you don't like coconut, then 1) you probably wouldn't like Magic Cookie bars and 2) wouldn't want to eat these anyway.
* By the way, Charles took most of the pictures. He did not take the one that came out dark. That was all me.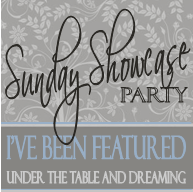 I shared this post on the following Link Parties:
Homework
Born Again Crafter
Under the Table and Dreaming
Embellishing Life
C.R.A.F.T
Reasons to Skip the Housework
Sugar Bee Crafts
Cherished Bliss
This Chick Cooks
Night Owl Crafting
Ginger Snap Crafts
Kojo Designs
Young and Crafty
Lolly Jane
Lemon Tree Creations